A look at the USS Cynus from the Black Hole from 1979 by Peter Ellenshaw.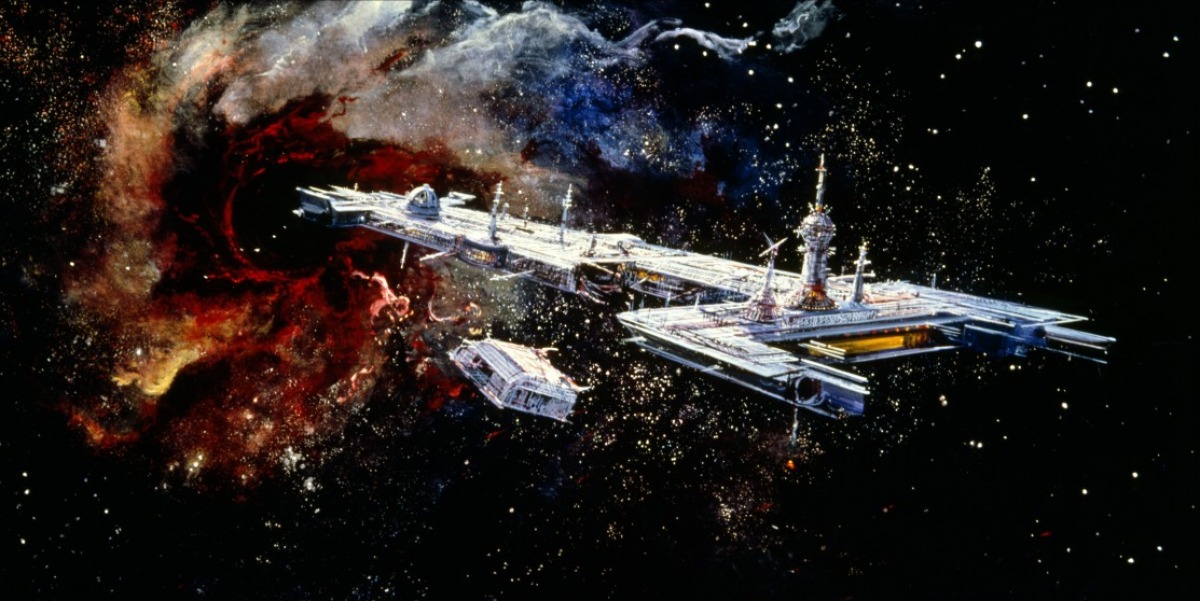 Peter Ellenshaw is a legendary matte painter and special effects designers from England, whose work embodied so many Disney classics and productions.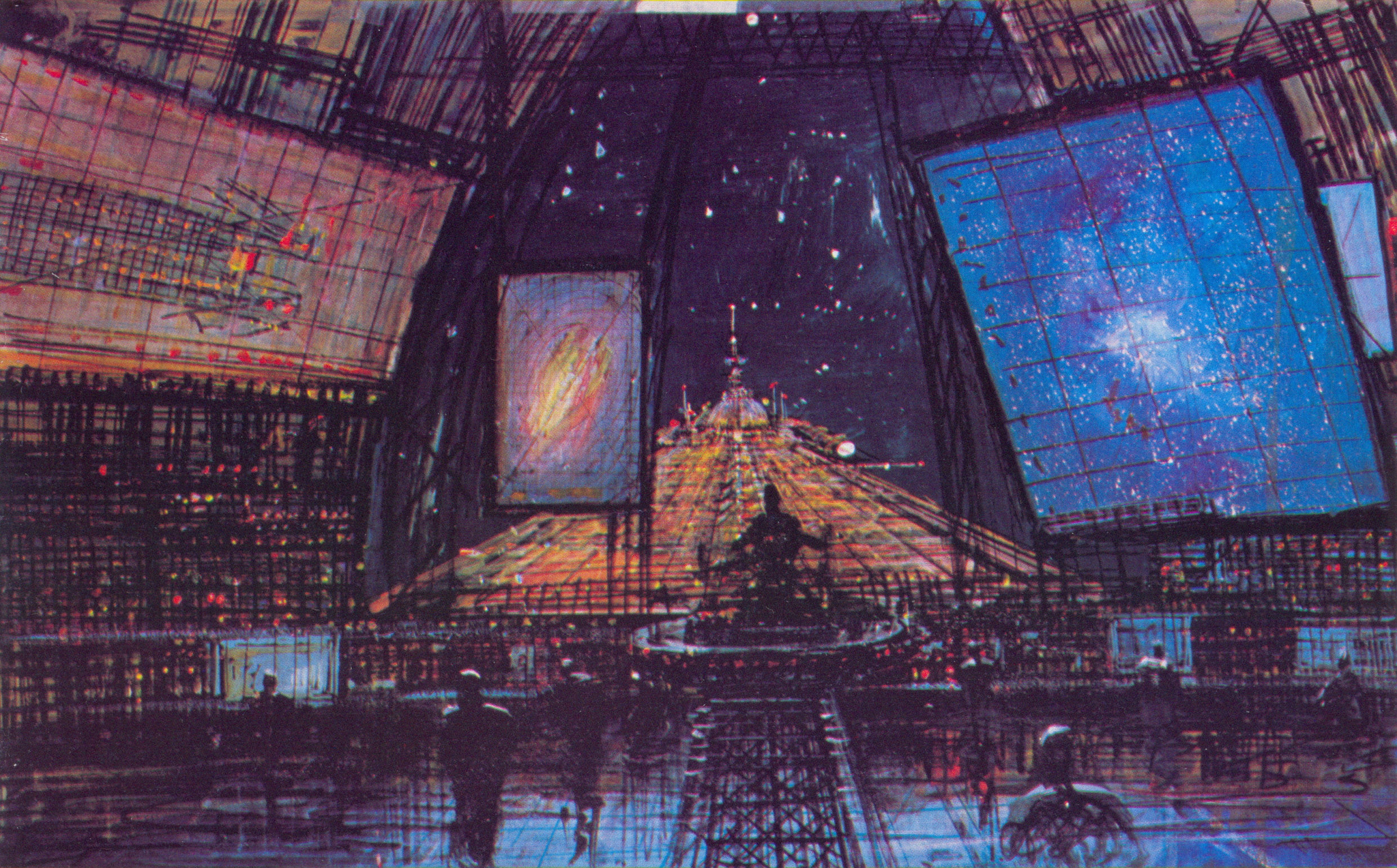 After Peter Ellenshaw retired from the film business, he dedicated his life to his passion for fine art painting. Numerous works were created, of both Disney Fine Artand non-Disney themed subjects, which have been highly collected. He was named a Disney Legend in 1993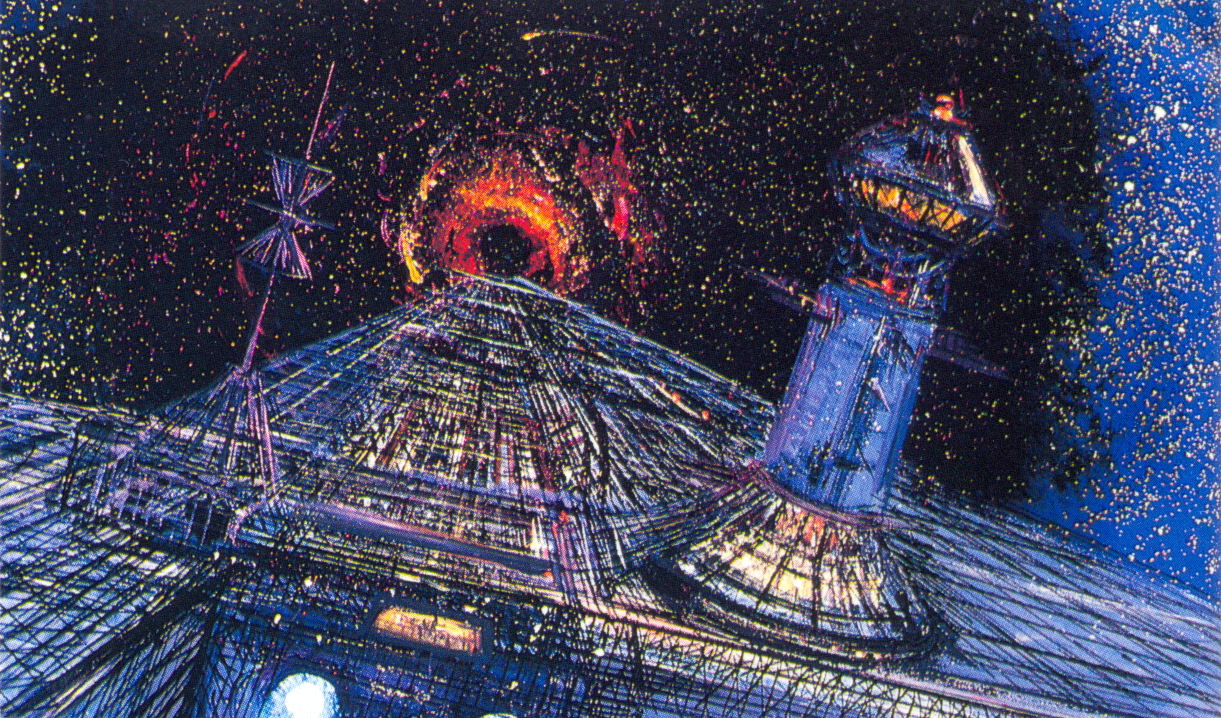 The artwork from the production represents a Seventies aesthetic of science fiction old school goodness that would come to be appreciated by a number of fans of the old cult Disney film.
You can find even more wonderful artwork right over HERE at Peter Ellenshaw official website.